Freda and Irwin Browns talk about Erik Desmazières
Canadian collectors and their passion of the French printmaker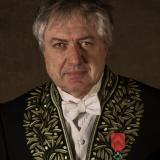 Freda and Irwin Browns talk about Erik Desmazières and his contemporary printmaking work the same day of his entrance at the Académie des Beaux-Arts at the French Institute in 2009.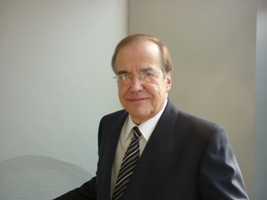 We are welcoming Freda and Irwin Browns in the studio of Canal Academie to talk about their love for Erik Demazières printmaking work. They explain how they have been dicovered the printmaker, to which extend they have been caught by the beauty of art and why they are making a long trip from Montreal to Paris for the entrance at the Academie des Beaux-Arts of Erik Desmazières, the 14th of october in 2009.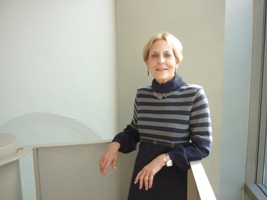 Born in Rabat, Morocco, in 1948, Erik Desmazières studied in Paris at the Institut d'Etudes Politiques. After he graduated in 1971, he took evening classes in printmaking given by the city of Paris. There, he found his calling in intaglio prints, especially etching on copper, in which he found discipline for his drawing and great precision in defining forms.
His corollary use of pen drawings to work out his compositions encouraged his study of Old Master drawings. From childhood, Desmazières had been attracted to the world of fantasy, but he was also profoundly influenced by a fascination with architecture and an appreciation of a remarkable range of great printmakers of the past who specialized in the intaglio method.
Throughout his career, he has been influenced by a fascination by Piranesi and Callot, whose Temptation of Saint Anthony inspired him to create a large print in etching, aquatint and roulette in 1993, but he also turned to such diverse sources as Marcantonio Raimondi, the French sixteenth-century School of Fontainebleau, Goya, Martin, Meryon, Doré and Dutch still lifes. Photography and film have inspired his manipulations of perspective and the privileged viewpoints in his compositions.
Exhibited around the world, his works are housed in the collections of many of the greatest intenational art museums, including the Bibliothèque nationale de France, the Metropolitan Museum of Art and the British Museum.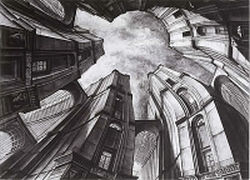 Listen to our French programs related to Erik Demazières :
- [L'artiste graveur Erik Demazières->http://www.canalacademie.com/L-artiste-graveur-Erik-Desmazieres.html]
-
Cela peut vous intéresser